Thinking of Breaking Out in Consulting on Your Own?
Many people do. In fact many people approach me every week for tips on how to do it.
Hi, my name is Rob O'Byrne and I actually 'made the break' myself in 1997, by breaking out and starting my own consulting business.
Was it easy ? Heck No.
But thankfully I've been quite successful and now own a group of 5 businesses, 3 of which are consulting businesses. We have offices in 4 countries and are probably the leaders in our niche with a great client base of blue chip companies.
But I had to learn things the hard way. It probably took me 10 years.
Sadly there really isn't a 'School' that you can go to, to learn 'How to be a Consultant' or 'How to start your own consulting Business'.
Sure, I made lots of mistakes along the way, very costly mistakes at times. And it took me years of hard work to learn the 'right way' to build and manage a boutique consulting firm. Looking back on it now, there were some really tough lessons I had to learn. Buying other consulting businesses, selling shares in my own business, setting up joint ventures.
Given my time again, I would certainly do it all very differently. But it was a great learning experience.
OK, so what is this site about?
Well I thought it might be useful to share some of those tough lessons that I learnt along the way. Maybe if you're thinking of starting out with your own consulting business, or you've been struggling a bit with your own consulting business, I can share a few tips that will help.
So keep an eye on this site, as I'll be adding blog posts and articles and videos, with some tips that might help you on your way and hopefully allow you to fast track your success, without having to learn everything the hard way like I had to!
I won't be sharing how to do the 'technical' aspect of consulting. I presume you are already qualified and experienced in the service area you work in.
This site will focus on the broader elements of starting and managing your own consulting business.
All the Best
Rob O'Byrne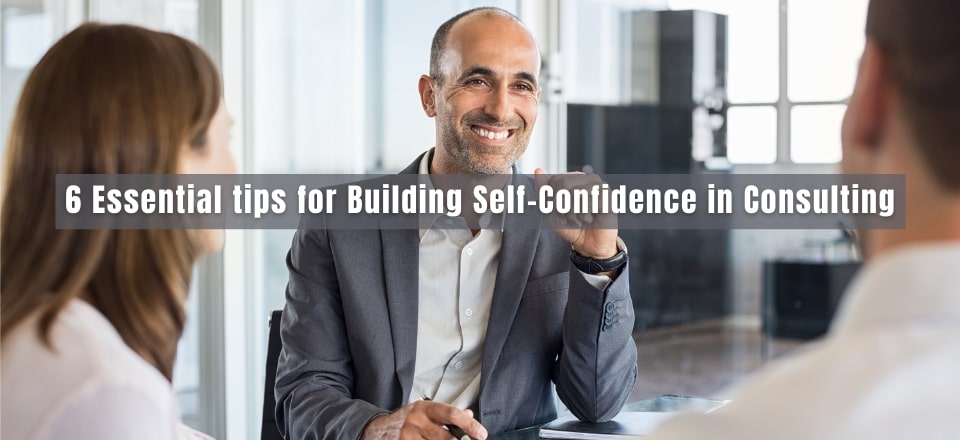 Self-confidence, or rather, the lack of it, can be a considerable hurdle for anyone wishing to set up shop as an independent consultant. However, confidence is a trait that you can build…
read more