But Do You Have What it Takes?
No, I don't mean that in an arrogant, pompous kind of way.  Let me illustrate what I mean.
Every week I get emails and LinkedIn messages from people that I know or whom somebody has referred to me—and the message goes something like this…
---
"I have decided to get out of corporate life and thought maybe I could drop in for a chat a see what opportunities there might be."
---
I catch up for a chat with many of them. They are generally hoping that I will a) offer them a job or b) pass on clients for their fledgling consulting business.   It's actually quite sad in a way.  Because most of them have no idea what consulting is about and have no experience in consulting.
It would be less complicated in many regards to spend seven years studying and become a doctor, and when I ask them their income expectations, they generally expect to earn what they do now, in their corporate role, straight off.
Take the Reality Check Before You Get Started
So are you sure that you want to start your own consulting business? If so, I recommend you take the following 'reality' self-check before you take your ambition any further:

1) Can you survive for 6-9 months with zero income as you get the business going?  (Worst case scenario planning)

Perhaps you're thinking, "Well, I already have my first clients lined up, and anyway, I'll soon attract some new clients, so I won't need to survive with zero income".
In answer to that, I'd say that if you already have some clients waiting on your new service offering, that's great, but if not, don't be too confident that getting your first clients will be straightforward (see check-point 2 below).

If you don't have enough money set aside to keep you going while your new business finds its feet, you might wish to consider keeping your day job and consulting on the side for a while—but keep in mind that running a business, especially a startup, while holding down regular employment, can be very stressful indeed.
2) OK, you can do the 'technical' stuff.  But can you sell?  If you can't, forget it. Like right now—or learn how to sell, before you take steps to launch your business.
In fact, you will need to spend a lot of your time, especially in the beginning, marketing and selling, which of course, are activities that you can't bill to your clients. That's even more reason to have some funds set aside to live on while you establish your consulting business.
More to the point though, you will need the requisite skills to market and sell your business. To summarise, you will need to…

Put a solid marketing plan together;
Plan and execute online marketing campaigns;
Make cold calls or create and send cold emails;
Plan and manage offline marketing campaigns;
Set up and maintain a website for your business;
Build up a list of leads and send out mail shots or newsletters;
Network on social media sites…
Moreover, this is just the minimum level of marketing you will need, at least until you build credibility and start to benefit from word of mouth referrals.
3) Do you work well under pressure? In fact, you will need to thrive on it.  You'll have crazy deadlines at times.

4) In the startup phase, are you prepared to work 80-90+ hours a week? You should expect to be doing the work, selling the work, and doing your accounts in the evenings.

Did You Pass the Reality Check?
I don't mean to frighten you off starting a consulting business, but it is not as simple as stepping out of your corporate employee role and hanging up your 'gun for hire' sign—sorry!
I learned the hard way and looking back, I can't believe the blood, sweat, and tears it took in the early days. Sure, things are good now, but don't underestimate the effort you'll need to put in if you want to build a successful consulting business of your own.
Maybe I can help you with a few shortcuts to get started?
Have you downloaded my free guide here?
Seven Essential Steps to Starting a Consulting Business
Editor's Note: This post was originally published in February 2014. It has now been revamped and expanded to make the content more comprehensive.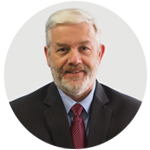 Best Regards,
Rob O'Byrne
Email: robyrne@logisticsbureau.com
Phone: +61 417 417 307