Does the thought of breaking out on your own and starting your own business sounds about as hard as breaking out of prison? Like this place behind me?
"Hi, I'm Rob O'Byrne. I actually made the move about 20 years ago. I started my own business, Logistics Bureau, in 1997 and since then, I've started more businesses. I have 6 businesses running now, 3 of those are consulting businesses. 
This site is really here to help you make that decision, whether you really want to go out on your own and to help you through some of the key steps of not only making that decision, but getting started on your own consulting business as well.
I've been very lucky with the success that I've had over the last 17 or 18 years with my own consulting businesses and perhaps if I can share some that information with you, it's gonna help you get started as well. 
Just over here on the right there's a form where you can download one of my free guides, which will actually help you to start thinking about that process and help you start making that journey to break out on your own.".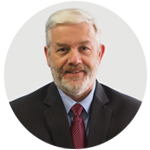 Best Regards,
Rob O'Byrne
Email: robyrne@logisticsbureau.com
Phone: +61 417 417 307