Should You go Independent or Join a Consulting Firm?
While this website is intended primarily to help you learn about independent consulting, I'm always happy to share insights with anyone keen to get into the management consulting profession, whether they want to run their own business or join an established consulting firm.
---

I'm also well aware that you might visit this blog to get general hints and tips for consulting practice, many of which can be as helpful to employed consultants as to those who work for themselves.

---
I thought it might be worthwhile therefore, to write a post comparing the experience of independent consulting with that of an employed consulting career. This might serve as a source of inspiration if you're torn between looking for an employed position and hanging up your own shingle.
Weigh up the Pros and Cons
Perhaps the most important piece of advice I can give you is that there is no right answer. For some people, there is no substitute for a regular income, which is one of the key advantages of being employed.
---

On the other hand, I believe there is a lot of truth in the adage that "nobody ever got rich working for somebody else."

---
Of course your goal may not be to amass wealth, but merely to enjoy a rewarding and satisfying career. The point is that everyone has their own reasons for choosing a certain path, and if you're trying to choose between independent consulting and joining a firm, all you can do is weigh up the pros and cons with your own priorities and values firmly in mind.
With that said, what I can do here is briefly outline what might typically be considered as the pros and cons of independent consulting, as compared to those of working for a consulting company. Your task will be to prioritise those pros and cons and use them in your decision-making process.
The Factors that Might Make You Choose Employment

I don't really want to call them "cons" or disadvantages, but I thought I might break with tradition and present the less positive aspects of independent consulting first, before cheering you up later with the "good points."
So here goes… If you wish to become an independent consultant, you need to be prepared for the following conditions of self-employment:
Your income will be unpredictable, sometimes extremely so. Feast and famine is an expression that could have been penned with independent consulting in mind. Employed consultants receive a regular salary, regardless of work volume or the economic climate.
You will have no peers or managers to keep you motivated when your energy levels are low. Self-motivation is the order of the day—every day. Employed consultants have numerous positive (but also some negative) sources of motivation.
You will have two jobs instead of one. The first job is consulting. The second is marketing your business and chasing contracts. Employed consultants get to focus on a single role.
You will have none of the fiduciary benefits of employment. You will have to take care of your own health insurance and retirement plan. Employed consultants don't have the worries that come with this responsibility.
You will not be paid for time off. If you're sick or wish to take a holiday, you better have some cash saved up. Employed consultants typically benefit from paid sick leave, and perhaps paid holidays too.
You will be responsible for managing and paying your own taxes. Of course you can hire an accountant, as long as you're prepared to pay accountant's fees. There's a lot to be said for the pay-as-you-go salary of the employed consultant.
Lastly, when you work on a project that fails to deliver expected results (and you will from time to time), you will have to take full responsibility for your part in the "failure". There is no company standing behind you to own the problems. Employed consultants typically have fewer stressful guilt trips than their independent counterparts.
The Factors that Might Draw You to Independence

If the list above paints independent consulting as a less than pretty picture, that's not my intention, but it's important to understand the realities.
It's also important to note that for some people, none of the points in that list will seem at all negative, just as some of the points to follow—which many would consider positives—may hold little appeal to someone craving the relative stability of working for a consulting company.
Take a look yourself though, and see how you feel about the following "pros" of being an independent management consultant:
While you'll be responsible for complying with your clients' wishes, you won't have anyone telling you what to do or how to do it. You will be free to make all your own decisions and do things your own way. There are not too many employed consultants who have that "freedom of movement."
You'll be able to follow your own schedule, set your own hours, and generally be in control of your work/life balance. That's something that can't be said for many employed consultants, given that 50 to 70-hour working weeks are commonplace, especially when a team is engaged on a large, important project.
You'll be in a position to choose the clients and projects you want to get involved with. Employed consultants typically must work on any project they are assigned to.
You should be able to earn a much better income as an independent consultant than you would as an employee, especially if you provide excellent service and are diligent in your marketing efforts.
You will also have a certain amount of control over how much and how far you travel. This can be an especially valuable benefit if you need to juggle family commitments with those you make to your clients.
You will enjoy all the credit and all the recognition for successes. On the other hand, if you work for a consulting firm, your individual achievements stand a good chance of going unnoticed while your employers receive the accolades and honours for a successfully completed project.
Think it Through – Do What's Right for You
This post has covered the most important pros and cons of independent consulting compared with the career of an employed consultant. You may well have some more in mind and if so, I hope you'll share them in the comments below.
---

The most important thing of all though, is to consider the pros and cons listed here in the context of your own tendencies and desires.

---
I'm not here to try and persuade you to pursue one course of action over another. Ultimately, it's up to you to decide.
Take your time to evaluate the pros and cons, and chart the path that suits you best. Do remember though, that as an employed or independent consultant, you'll always find fresh tips and consulting insights here on the Consulting Business School blog.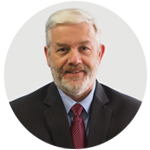 Best Regards,
Rob O'Byrne
Email: robyrne@logisticsbureau.com
Phone: +61 417 417 307