Impacting Lives Together – Around the World
If you know the Logistics Bureau Group (my business) or me personally, then you'll know how we integrate giving into our everyday business activities via Buy One Give One (B1G1).
A lot of people have been asking me, how they can get personally involved in our giving program.  Well, I've selected 5 worthy causes that you might like to help.  And we'll change these around from time to time.
And in case you are thinking…Every cent that you give goes to the worthy cause.  Not one cent, ever, is deducted for marketing, expenses, overheads or anything else!
Thank you for playing a part in making our World a Better place.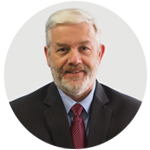 Best Regards,
Rob O'Byrne
Email: robyrne@logisticsbureau.com
Phone: +61 417 417 307