If you are thinking of starting your own consulting business…STOP!
Ask yourself these questions before you go too much further:
Why do you want to get into consulting?
Why do you want to start your own consulting business?
What is it about consulting that appeals to you?
How will your consulting be any different to all the others out there?
I kind of fell into consulting over 20 years ago.  But it's only in recent years that I've really started to understand why I enjoy it so much.
It might help you, if you try to understand this before you start!
This great 18 minute video might help you….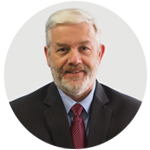 Best Regards,
Rob O'Byrne
Email: robyrne@logisticsbureau.com
Phone: +61 417 417 307