Yes, you need a website!  Why?  Because that's how 30-40% of your clients will find you!
If you picked a really cool consulting business name, then picking a name for your website is easy.  It should be the same….
Don't make it hard for people to find you….
Don't make starting your business harder than it needs to be …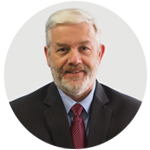 Best Regards,
Rob O'Byrne
Email: robyrne@logisticsbureau.com
Phone: +61 417 417 307
P.S.  Registering a website name is really easy.  Just check out Godaddy.com
Or, have some do all that for you, even build and monitor the website, very cost effectively.
Like Virtual Done Well a Social Enterprise that I started in the Philippines.  It's owned by the local staff…